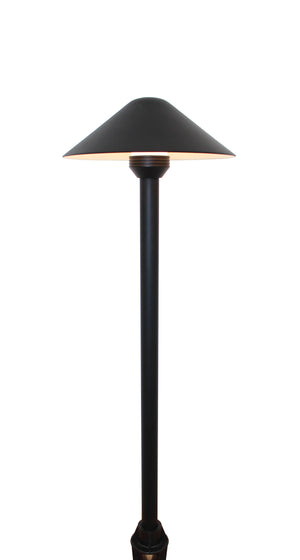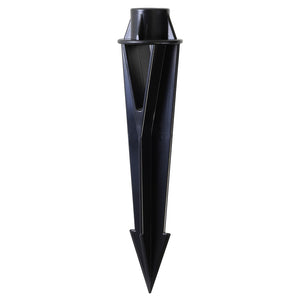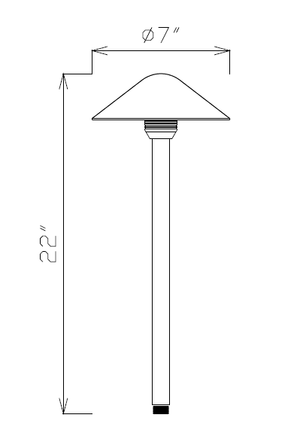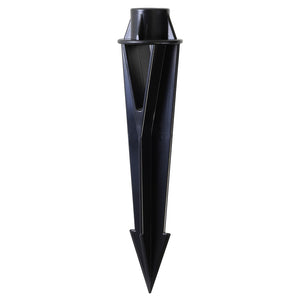 Conical AL Black 2-PACK Path Landscape Light
Construction: Aluminum
Finish: Black
Hat: 7"
Stem: 18"
Lead Wire: 40" (standard) UL SPT2-18AWG, premium tinned copper
Mounting: 9" Black PVC Stake
Lens: Frosted Glass
Light Source (Included): Bi-Pin G4 LED Lamp (No Warranty)
Maximum Lamp Rating: 20W
Operating Voltage: 12V AC
Certification: UL & cUL Listed
Warranty: 5 Years Fixture Only
Locations:  Suitable for InLand Locations (Not Suitable for Coastal Environments)
Places to Use: Pathways (Space 10'-12' apart zig zag/offset), Pots/Planters and Garden Beds in-between High Lighted Trees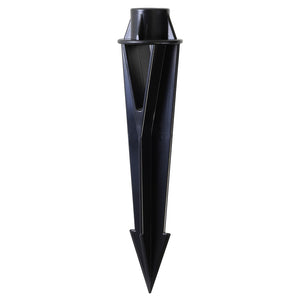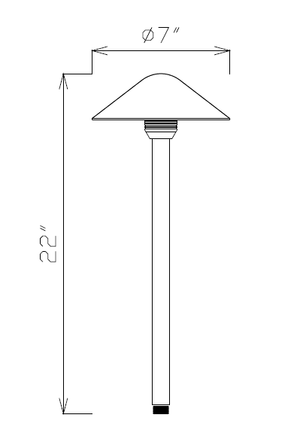 Game!
Nuff said! Structure and tree is the go to!