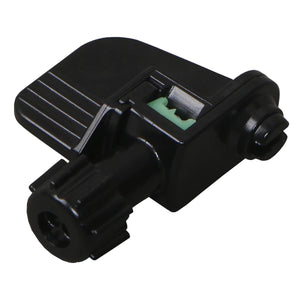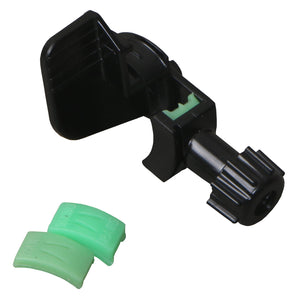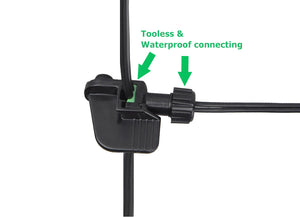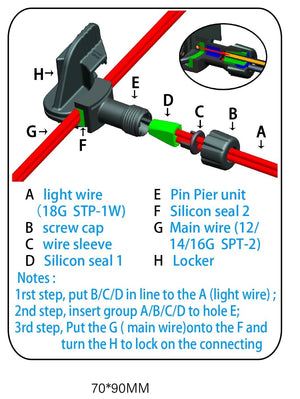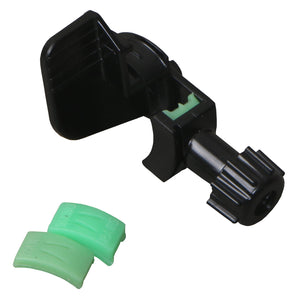 Speed Connect 5-Pack Landscape Lighting Connector
Save time and money when using our Speed Connect Landscape Lighting Connectors.  These Low Voltage IP67 (Waterproof) wire connectors designed specifically for landscape lighting handle wire sizes that range from 12-18AWG Gauge Cable.  Fixture lead/input line is designed to handle 16-18AWG wire and the Main Run side of the connector can handle a wide range from 12-18AWG cables.
*One Connector Connects One Fixture
Simply place the correct size Silicon Seal that coincides with the cable you are using.  Each Silicon Seal Provided will tell you CLEARLY which seal to use based off of cable size.  3 Silicon Seals provided with each connector 1-12AWG, 1-14AWG and 1-16-18AWG.
Easy to Use and Easy to Install!  Line up your silicon seal to the cable size used.  Place it in the mainline portion of the connector.  Twist the lock and move onto the lead wire/input cable.  Cut the ends off of the pre-stripped cable and split the wire approximately 2".  run the female threaded cap down the lead wire, then slide the wire sleeve guide down the input cable followed by the V-Shaped Silicon Seal.  Guide the Sleeve in the connector and tighten down the cap.  
Save 4 minutes per connector and get away from messy grease.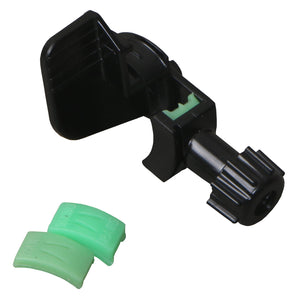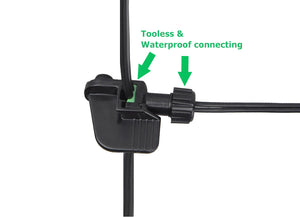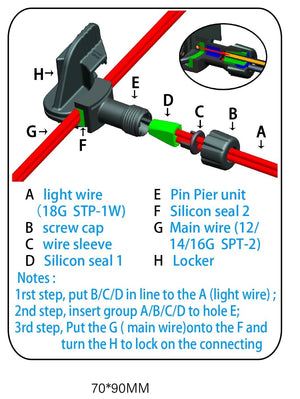 Speed Connect 5-Pack Landscape Lighting Connector